Meher Baba Melbourne Group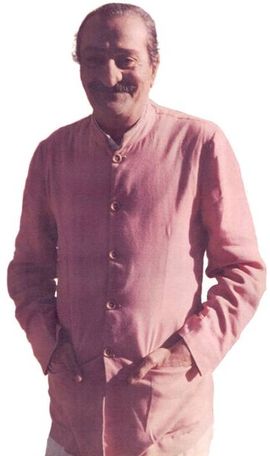 This site is brought to you by the followers of Avatar Meher Baba in Melbourne, Australia. It celebrates His work and teachings and the expressions of Love from His local followers. Come, discover and enjoy.
Meher Baba in Camberwell, Melbourne 1956
THE BOY TO THE LEFT OF BABA IS TERRY BUCHANAN AND HIS BROTHER TONY IS ON THE RIGHT SIDE.
( ENHANCED IMAGE )

Regarding the Home page image of Meher Baba in front of Flinders Street Railway Station
this did not occur. It is a fantasy depiction of what could have been if Baba had spent more time here in Melbourne.
The only known image we have of Meher Baba in Melbourne is of Him outside Dr.O'Brien's house in Camberwell. This is where He stayed during His brief stay in this city. That image is shown above.