Meher Baba's Visit to Melbourne , 1956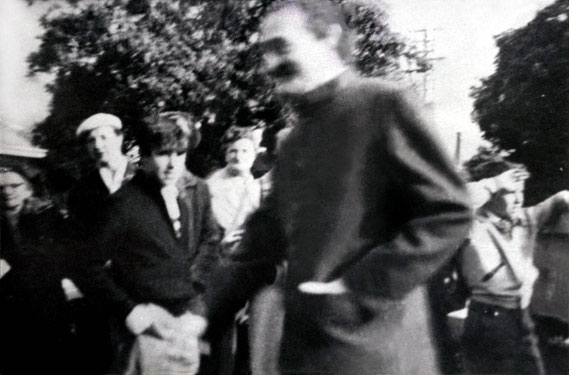 THE BOY TO THE LEFT OF BABA IS TERRY BUCHANAN AND HIS BROTHER TONY IS ON THE RIGHT SIDE.
( Image enhancement by Anthony Zois )
The O'Brien's home ; 26 Fairmont Avenue Camberwell
This is the house that Meher Baba stayed, at Dr. Dennis & Joan O'Brien's home in Camberwell.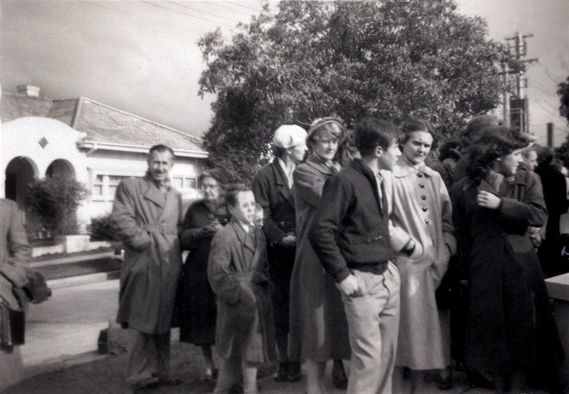 CROWD STANDING OUTSIDE THE O'BRIEN'S HOUSE  IN MAPLE CRESCENT WAITING FOR MEHER BABA. MARGARET IS STANDING FRONT FAR RIGHT NEXT TO HER MOTHER BETH AND BROTHER. PHOTO TAKEN BY LE BUCHANAN.
PHOTO COURTESY OF MARGARET BUCHANAN.