Meetings of the Meher Baba Melbourne Group
The meetings in Melbourne are held monthly on the last Sunday.

1 Gaetana Street, Avondale Heights in Melbourne's West.
Once a month during the week, there is an informal gathering a cafe during the day time.
For information about the next get to-gethers for both venues, please contact one of the persons below.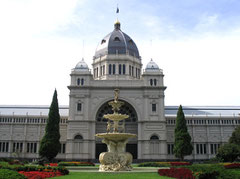 For details contact ;
                                  Jasmine Fricker     

0438 300 193    jazzy_jai@hotmail.com

                                 Cynthia Borg

0409880005  cinnieborg@bigpond.com
1 Gaetana Street, Avondale Heights