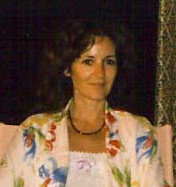 Visit Tricia's Art website to view the full range of her paintings.
Tricia Migdoll Online Art Listing
Growing up with the National Gallery of Victoria at my doorstep, I could not help but be enchanted by the arts.
Primarily self taught, I began painting in 2002, inspired by the great masters of art and seeking to wed the contemporary with the traditional.
I paint anything that moves me, reflecting my love of natural beauty, spirituality, and humanity.
I lose myself in the process of painting and feel at times an instrument expressing the highest of emotions. My passion is to share this deep connection to Love with the viewer.