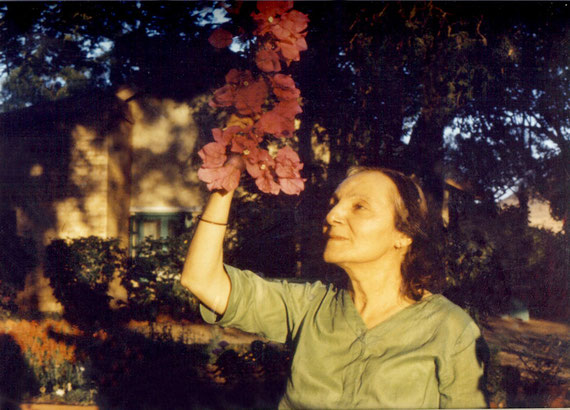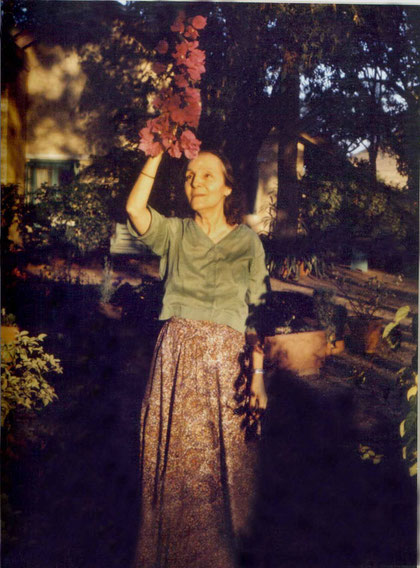 From Wikipedia
Mehera Jehangir Irani (January 6, 1907 - May 20, 1989) was Meher Baba's closest mandali (disciple). Meher Baba said she was the purest soul in the universe and that she loved him as he ought to be loved. He called her his "Radha" and said, "She is my very breath without which I cannot live." Her accounts of her life with Meher Baba are exhaustively and carefully documented in the three volume chronicle, Mehera-Meher: A Divine Romance, written by David Fenster, based on tape-recordings of Mehera he made.[1]
Mehera met Meher Baba for the first time on October 15, 1922 at the age of 14 in the Sakori ashram of Upasni Maharaj during a visit with her mother, but did not come to stay with Baba permanently at Meherabad until 1924. Unique among Meher Baba's women mandali, Mehera was sequestered by Baba from contact with men. It was not until the late 1960s that Mehera J. Irani was permitted by Meher Baba to come out of her seclusion and meet some of the men mandali from a distance. On the porch at Meherazad, she simply folded her hands to them out of respect to their love for Baba and saluted them with "Jai Baba!"[2]
Mehera was one of four women who accompanied Baba in his New Life period from 1949-1951.[3] In 1952 Mehera suffered a severe head injury in an automobile accident with Meher Baba near Prague, Oklahoma.[4]
In accordance with Meher Baba's directive, Mehera's final resting place is by his side, adjacent to his Samadhi.
Although Mehera was born in January, from 1968 her birthday has been celebrated on December 22 as it was in 1968 in accordance with the Zoroastrian calendar, that being the last year it was celebrated in Meher Baba's physical presence.
References
External links