Please select from the appropiate country page from the index

SHRIDHAR KELKAR
AVATAR MEHER BABA INDIA TRUST CHAIRMAN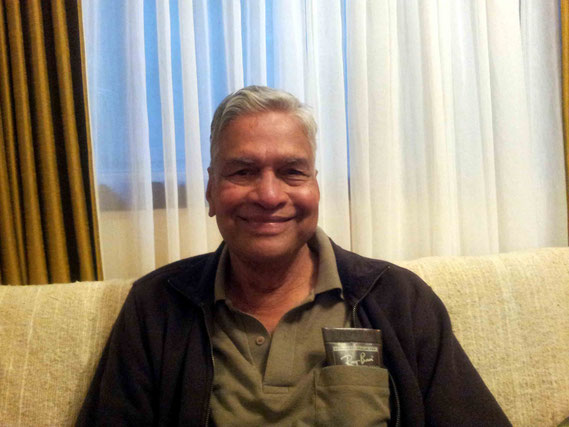 DR. G.S.N. MOOTY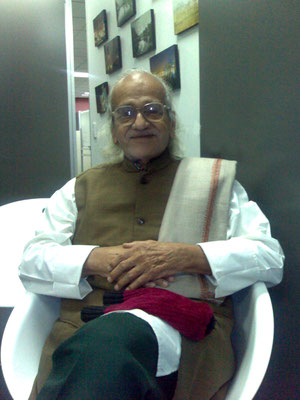 INDIA
Jai Baba!
Dr.G.S.N.Moorty passed  away Thursday April 28th at 3:20 PM (Indian Standard Time) in Sahara Hospital, Gwalior where he was admitted few days ago.
Meher Kumar, (Dr.G.S.N Moorty's son) called and informed me. 
I had an opportunity to talk to Dr. Moorthy day before yesterday.
Avatar Meher Baba ki Jai
Manjusha  
I AM YOUR FATHER, MOTHER AND WIFE
                       Dr. C.S.N. Moorty
Beloved Baba specially permitted me and my family to stay with Him at Meherazad on 20th October 1968 [...].
Looking at me quite peculiarly, Baba [...] said: "I know you are waiting for my embrace. But no. How could I embrace you this time when I did not embrace anyone on 13th October, though so many lovers were invited to attend an important meeting at Meherazad? Certainly I can not be partial to you by giving an embrace now."
I was feeling a sense of disappointment and at once became sad. However, suddenly I remembered about the photostat copy of Baba's telegram, sent to me years ago, (but which I always carry in my pocket). Following is the text of the
telegram:
I AM YOUR FATHER, MOTHER AND WIFE. SO BE BRAVE AND HAPPY AND DO YOUR DUTY. MY LOVE TO YOU.
- Meher Baba
This telegram was taken out by me from my pocket and shown to Baba. I could clearly see a broad smile on Baba's face when He said: "You need not get disappointed. There is one way out. Ask Eruch, he will suggest."
Now poor Eruch who was himself interpreting Baba, told Him
thus: "What could I suggest? It is up to you to embrace or not embrace... What other way could there be, Baba?"
Baba showered some more smiles and told Eruch: "No doubt, I did not embrace any one on 13th October and definitely I cannot be partial to Moorty. But, suppose, though I might not embrace, if Moorty on his own comes forward and embraces Me, for which I do not resist, then how shall it sound? Can I not still maintain saying I never embraced Moorty but it is Moorty who embraced Me and I was helpless?"
Eruch kept quiet and signalled me to embrace Baba, but I was hesitating. Finally Baba said: "At present, I am in a good mood and my mood is that I shall not resist if you yourself come forward and embrace Me immediately, before my mood changes."
At once I rushed towards Baba in lightening speed  and embraced Him so tightly, as if I were attempting to squeeze out the essence of Eternity. When the embrace was over, Baba asked me: "Are you now satisfied?" Myself:
"What should I do in order to please you, Baba?"
Baba, putting His forefinger first on His right cheek and then on His left, said: "Come and kiss Me on both sides of my face" and simultaneously reminded me: "Am I not also your wife?"
Tears of love burst forth from my eyes and in the same sobbing condition, I kissed Baba twice on either side of His Rosy cheeks.
THE WONDERS OF SILENCE, pp.78-80
Published and distributed by EASTERN DIVINE BOOKS 1992
"Avatar's Abode is a stopping place on the road to the Beloved"  Francis Brabazon

ENGLAND
Tuesday 26th April 2011
This morning, at approximately 6:15 London time, our very dear Don Stevens passed away, peacefully into Baba's arms.
Rachel Dymond and Jan Baker were called to his hospital bedside. They said the prayers, sang 'Amazing Grace', 'Morning Has Broken' and 'Welcome To My World'. After this they both whispered "Meher Baba" to him and Don slipped peacefully away.


A short while ago I asked Don what was his most precious memory of all his times with Baba. He said that it was the occasion when Baba came to him three times to say goodbye. After that Don never saw Baba in the body again.

 

Dear Don,

 

We will always remember your very loving devotion and surrenderence to our Beloved. You are a great inspiration to us all. God Bless and much love to you from us all., Thank you for all the loving kindness that you have shown to us throughout the years.

 

In Baba's Love and Service.

Keith Ashton - Meher Baba Association Chairman UK


Read more: http://www.meherbaba.co.uk/news.html#ixzz1KdKjjuHY
DON STEVENS' FAREWELL SERVICE will be held on May 19, 11:30 AM - 1:00 PM at ST JAMES CHURCH PICCADILLY, LONDON, UK.
>
> The reason for this delay is that it was the one and only possibility with all the numerous holidays in the UK. According to Renate Moritz "I am still negotiating regarding the refreshment location, possibly also in a side room at the church. I am very relieved that this lovely church is available to us. It has an open, light and welcoming atmosphere, where frequently concerts and other art activities take place."
>
> Please inform me, Keith Ashton, or the London Neti-Neti group about your coming.
>
> Jean
>
> --
> Jean (John) Gousseff, Ardes-sur-Couze, Auvergne, France.
> http://www.simplesilence.org